At SIMCA, we're always looking to offer real estate developments that help our clients have a better lifestyle and a new business vision. Our success stories in Merida are a reflection of that mission, of our innovation and the commitment we put into each of our projects.
Blanca Residencial is one of the most outstanding cases, as its first three stages were sold quickly. This led us to launch a fourth stage with lots 420 m2 (4520 sq ft) and up for new investors. Blanca is a modern residential development designed for young families in search of a space that provides quiet, comfort and security.
Blanca's success was due mainly to its strategic location, as it is very close to the beach and to the north of the city of Merida, a privileged area for urban development. Its excellent location guarantees value, high investment returns and a high-quality asset for our investors, backed by SIMCA.
Another one of our incredible success stories is Nortemérida, the perfect combination between function and luxury. As its name suggests, this development is located north of the city, within the fastest growing area of Merida. It was designed for those looking for a better urban lifestyle, as it offers first-class amenities such as a private club, semi-Olympic pools, sports grounds, a restaurant and recreational areas.
In 2014, the year it was launched, the starting price per square meter was $900 MXN. The current value is $3,800 MXN. The increase in value has gone beyond 400%, and will continue to grow over time. Today, 100% sold out and in operation, Nortemérida continues to offer investors amazing profitability.
Finally, Compostela represents a success story due to its location north of Merida, its exclusivity, and its residential lots with high potential capital gains. These factors have allowed investors to quickly obtain a high ROI rate. In 2018, a 900-square-meter (that's 9,687 square feet) lot in Compostela cost $ 3,600,000 MXN; today it's priced at $ 4,200,000 MXN.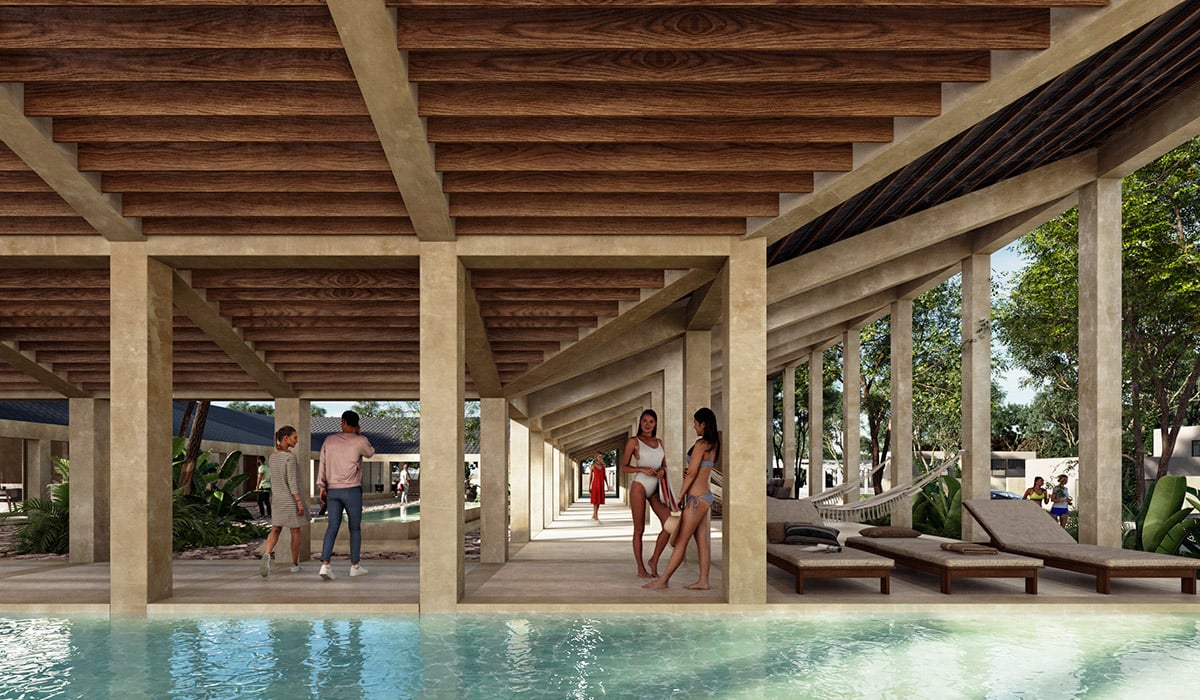 At SIMCA, after more than 15 years of experience and more than 3,000 satisfied clients, we want to continue offering the best residential developments. That's why today, backed by our success stories, we want to encourage you to discover our newest premium development north of Merida. La Región is a private residential space between the beach and the city, very close to Blanca Residencial. Learn more about La Región by scheduling a call with one of our executives.