Investing in a luxury property is, in itself, a smart investment. Now, imagine making a profitable investment that also allows you to live in paradise. Thanks to SIMCA Developments, you have the possibility of acquiring a luxury apartment in the best areas of the Mayan Riviera to make the most of your investment.
The advantage of investing in a luxury apartment is that you make a solid investment in real estate. Some factors that preserve the property's value are exclusivity, attention to interior details, architecture, modernity, high-end technology, and the dimensions of the land.
Similarly, when you buy a luxury property, you invest in a new lifestyle. These types of developments offer you exclusive amenities that very few people can enjoy. Security is also a key benefit; several luxury properties are located in gated communities with 24/7 surveillance. Furthermore, its location in consolidated areas with high capital gains reinforces its value in the market.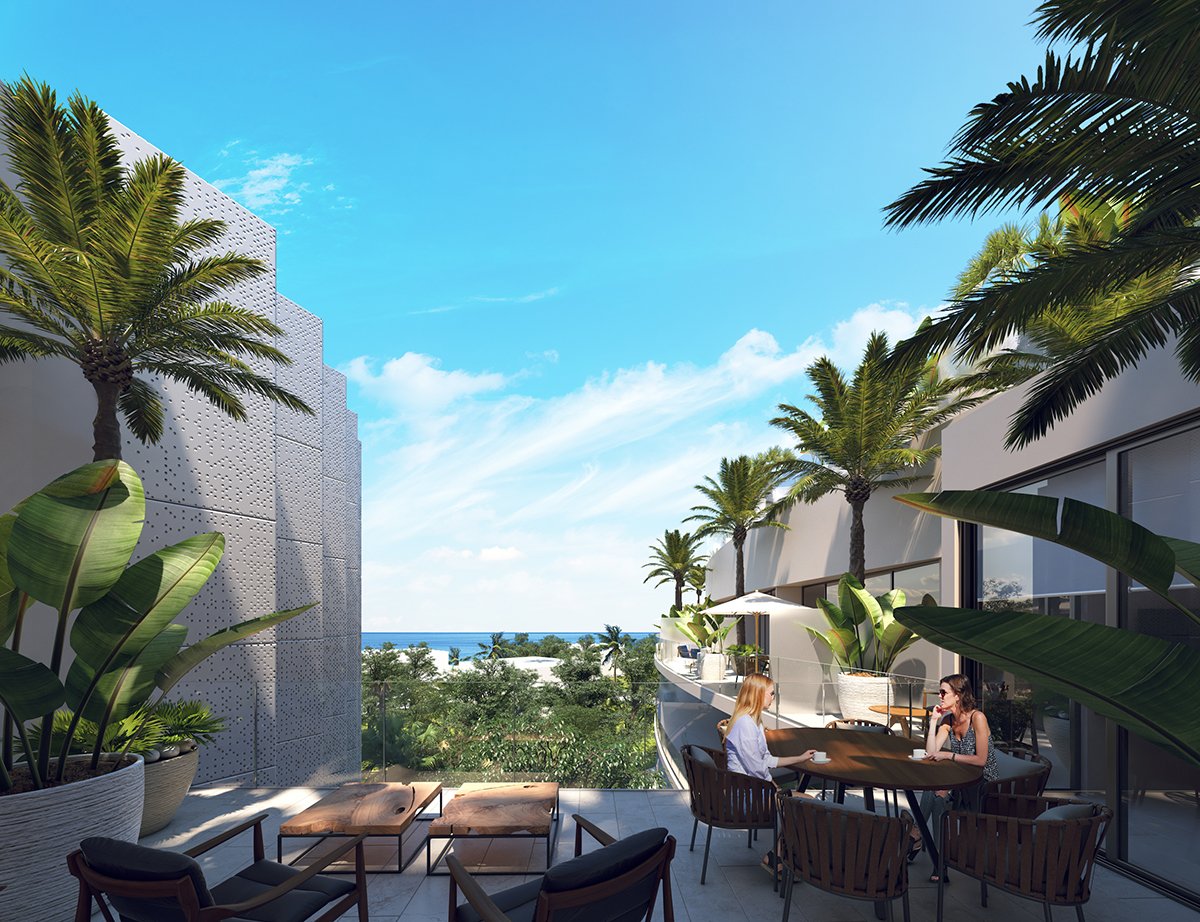 SIMCA's luxury apartments are in the main tourist areas of the Mayan Riviera. In the case of Tulum, you can find our developments in private spaces that allow you to be in contact with nature. An example of this is Gran Tulum, the first private community with direct access to the beach and amenities such as a community garden, gym, spa, yoga area, pools, etc.
Unlike Tulum, Playa del Carmen has a more urban lifestyle. For this reason, our apartments are very close to the most important commercial areas of the Mayan Riviera. Here is Marila, a beach apartment complex just 100 meters (328 ft) away from the sea and a few steps from 5th Avenue.
Marila is a development designed to live the tropical dream. It is composed of 6 levels and a total of 77 apartments of 2, and 3 bedrooms or penthouses. Some of the apartments have a Lock-Off1 system to be able to rent the rooms separately and increase yields. Among its incredible amenities are an infinity pool, sky bar, spa, gym, game room, and much more.
As you can see, investing in a luxury property in the Mayan Riviera brings incredible benefits and an unbeatable lifestyle. Learn more about Marila in Playa del Carmen, invest and live, first-hand, the tropical dream.
1. Closed-door room division system.